Mission Statement
To be the voice and leader in fostering an industry dedicated to high standards, professionalism and acting as a resource to all industry stakeholders in the heating, refrigeration and air conditioning industry.
Vision Statement
To be a creditable, trusted group that consumers will trust in, be valuable to the local industry, be recognized in the industry as gold standard, and represent a large majority of the HVAC industry.
We take price that each contractor member is fully qualified, while maintaining positive relationships with utilities, government and industry stakeholders. We have a powerful knowledge base along with a representation of a good cross section with the industry.
Current Slate of Directors:
Tara Smith of Mr. Furnace/Furnacman New Homes, Chair
Mark Boissoneault of Tradesman Mechanical Service, Vice-Chair
Mel Buhler of Southern Comfort Mechanical, Secretary
Bob James of On Time Electric Heating and Air, Treasurer
Grant Hein of Heritage Heating and Cooling, Director-at-Large
Karen Garnett of Winnipeg Supply, Director-at-Large
Sean Woroniak of Manitoba Hydro, Director-at-Large
Kris Heskins of Lennox Canada, Director-at-Large
Shirli Vilenski East of Apprenticeship Manitoba, Director-at-Large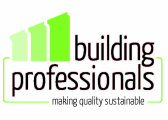 The Manitoba Chapter is managed by Building Professionals Inc.

---